5 Great Motorcycle Jackets for Summer Riding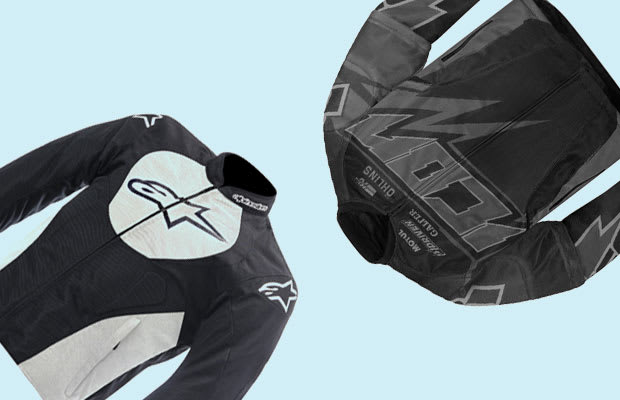 Motorcycle Jackets for Summer Riding The time has finally come when you don't have to willingly risk turning your fingers into purple Fla-Vor-Ice popsicles. Gone are the brisk temperatures, in comes the sunshine and heat! It's almost summer! Unfortunately, that also means in with the fresh-out-the-shower helmet hair look, and  feels-like-somebody-just-gave-me-a-Gatorade-bath shirts. If you're smart and safe by wearing the correct protective gear, your're going to sweat, that's just part of it. But, you don't have to be completely disgusting, and you can still look good while driving that sweet bike you just got. Check out these 5 Great Motorcycle Jackets for Summer Riding.
RELATED: What Your Motorcycle Says About You
RELATED: The 10 Best High-Performance Motorcycles Available Now
Alpinestars T-Jaws Air Jacket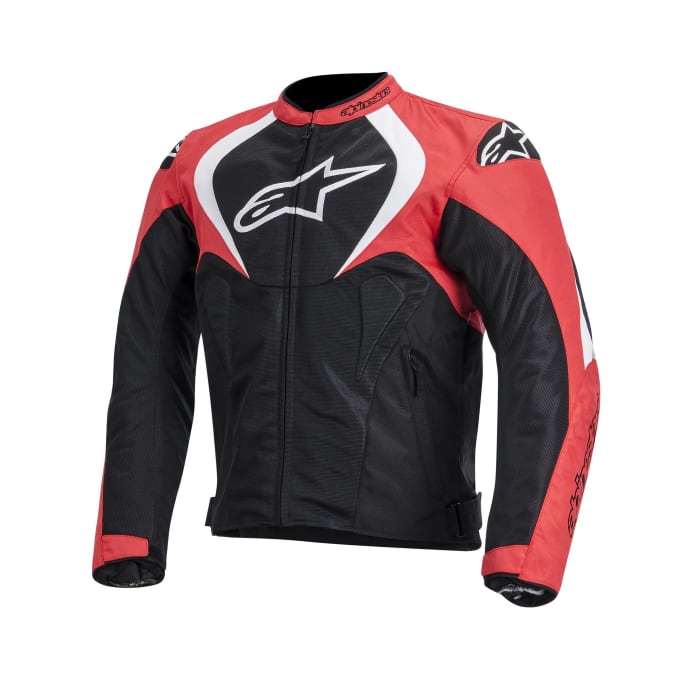 Great For: Summer rides in that start hot and end cool(or wet!)
Colorways: Black, Black/White, Black/White/Red, Black/White/Yellow
Buy Now: $269.95
The T-Jaws Air jacket's main shell is made from high-tech abrasion-resistant 600 Denier poly-fabric. The jacket has full mesh lining to increase airflow, along with a removable interior wind-breaker linings for various cooler weather conditions. Other features include waterproof internal pockets, reflective details, and lower rear profile (this ensures that the jacket doesn't fly up. In other words, no crack.). It also has light-weight Bio Armor shoulders and elbows, and a back pocket for back protection (sold separately).
REV'IT! GT-R Air Textile Jacket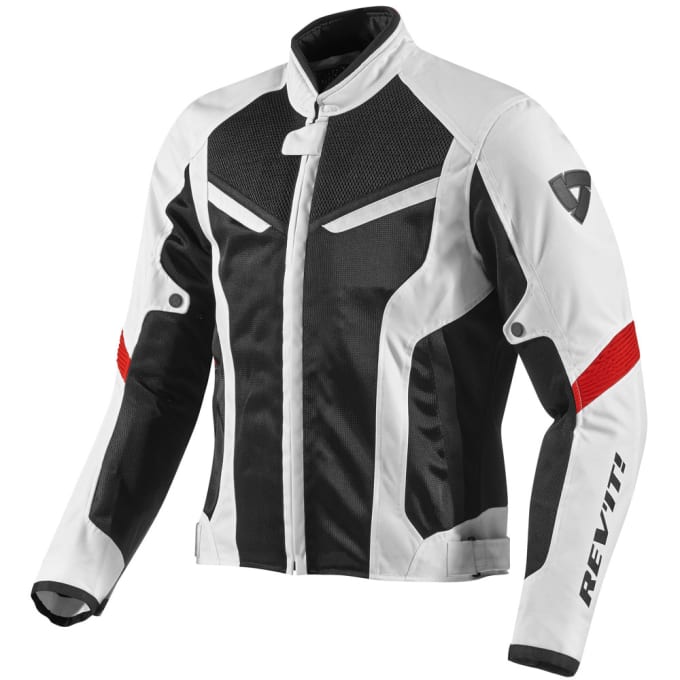 Great For: This jacket would be great on a long ride in a heatwave!
Colorways: Black, Black/White, White/Black, Black/Acid Green
Buy Now: $219.99
The GT-R Air jacket is made from high density polyester PWR/shell mesh, has 3D air mesh, and Knox Flexiform. Ventilation panels at the chest, back and sleeves allow for maximum airflow. The jacket comes upgrade-ready for REV'IT's Challenger Cooling Vest insert, which is part of Hyperkewl (their evaporative cooling collection.) Other features include reflective stripes, multi-pockets, and CE armor for elbows and shoulders (back not included, but ready for quick upgrade.)More info Click Here…