Benefits of Using Saddle Soap on Leather
Benefits of Using Saddle Soap If you've ever shopped at a leather specialty store, you've probably encountered a plethora of leather cleaning and conditioning products. There are dozens of such products available for sale, each of which is touted as the "best" solution. So, why should you choose saddle soap for your leather goods?
For starters, saddle soap provides leather with just the right amount of moisture to prevent it from drying out. As most people already know, leather has a tendency to dry out over time. This is especially true if you wear it outdoors where it's exposed to the sun's ultraviolet (UV) light. Over time, the sunlight and dry air will cause the moisture within the leather to evaporate  And when this happens, the leather will dry out, feeling tough, rough and even brittle. Depending on the severity of the dryness, the leather could also crack open, causing substantial damage. Saddle soap is designed to prevent this from happening by supplying leather with just the right amount of moisture.
Additionally, saddle soap contains several powerful cleaning compounds that can remove stubborn debris from your leather products. If you can't seem to clean a particular spot on your leather, consider saddle soap as a stronger cleaning alternative. In essence, it's great for cleaning, maintaining, moisturizing and preserving leather.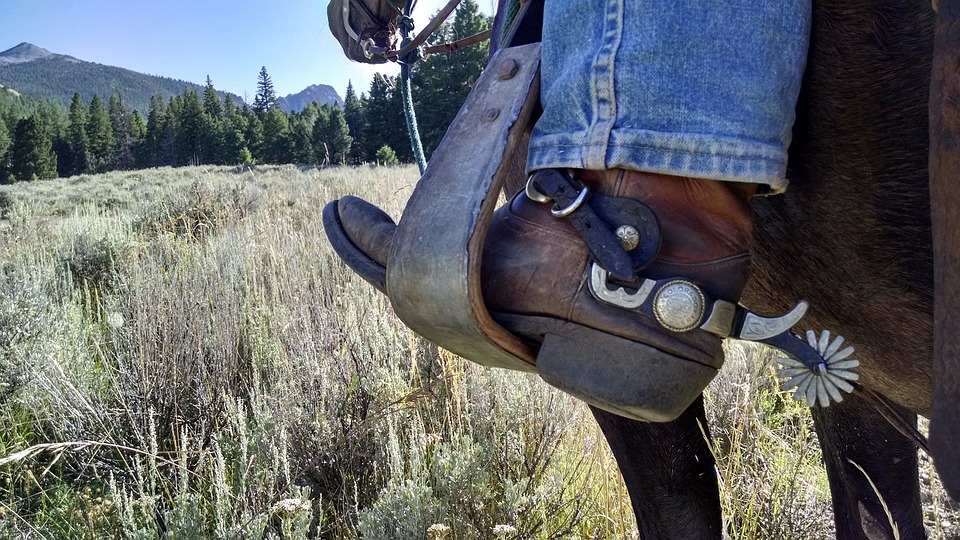 How to Use Saddle Soap
Now that you know a little bit about the benefits of using saddle soap on leather, it's time to get started.
Depending on the specific product, you can apply saddle soap to most leather products and goods by dabbing it onto the surface with a clean cloth. Before doing so, however, it's recommended that you clean the surface of the product using a lightly damp cloth first. Take a clean cloth, add just enough water to make it damp but not soaked, and rub it across the surface of the leather product. The general idea is to remove any lingering dust or debris, which could otherwise affect the outcome of your saddle soap application. Once clean, you can then proceed to apply the saddle soap.
Apply a small amount of saddle soap to a second cleaning cloth, and then gently rub the cloth across the surface of your leather product. Much like applying wax to a car, the saddle soap should disappear as you rub it into the leather. Make clockwise rubbing motions until the saddle soap is no longer visible. Continue doing this until you've covered the entire surface of the leather product. You can then back over it one last time, only with a clean cloth to remove any excess saddle soap.
It's important to note that saddle soap should applied to leather products on a regular basis, not just once. A good rule of thumb is to apply saddle soap or a similar conditioning product to leather once every few months for maximum protection. Doing so will help protect your leather from common forms of damage, including drying out. Keep in mind that applying saddle soap too frequently could actually do more harm than good, as the excess moisture settles into the leather where it promotes mildew.
To recap, saddle soap is a product used to clean, condition and preserve the original appearance of leather. It supplies leather with much-needed moisture, while also creating a barrier over it. In essence, it's a complete all-in-one product for maintaining leather. You can use it on any leather product, assuming you follow the steps listed here.Click Here…