D LEWIS LTD COUNTRYMAN AND LUMBER JACKETS NOW OUT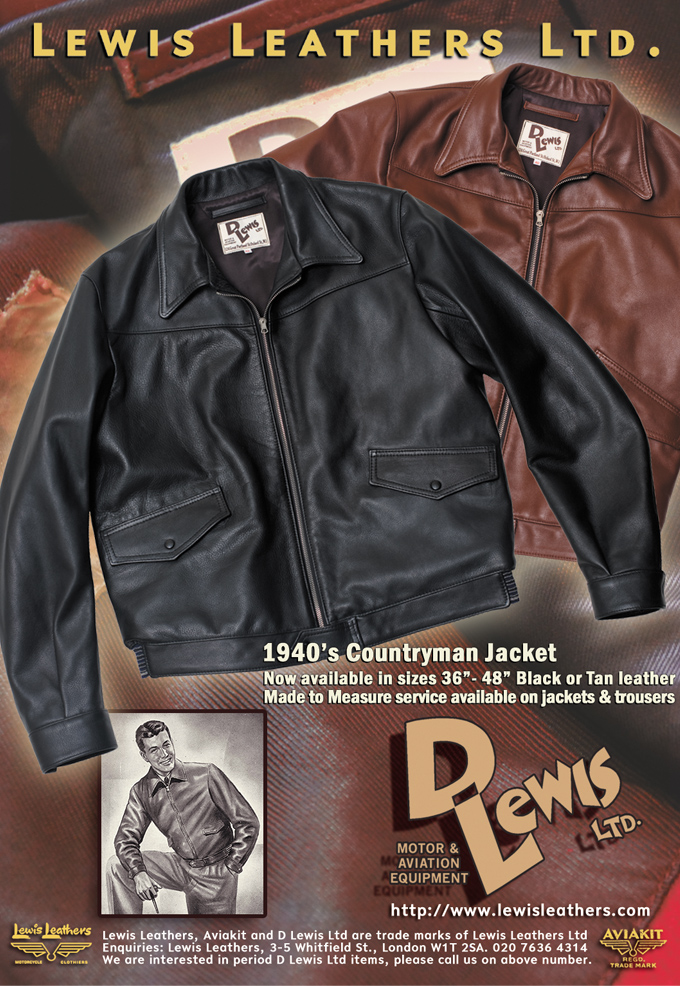 LUMBER JACKETS
LUMBER JACKETS In recent months we have been working on remaking some of our classic pre mid 1950's jackets, the new range carries the D Lewis Ltd label while the jackets themselves are made to very accurate standards.
First up is the Countryman jacket, the example we have in our archive, with its large printed label, dates from the WW2 era. The jacket is constructed from Brown sheepskin, frequently used in jackets of pre and post WW2 Britain, it sports a burgandy blanket lining with an over yoke and sleeve lining made from dark brown acetate rayon. The front of the jacket features a subtely curved yoke and collar, #5 Lightning zipper and pocket flaps with hidden zip closures. The waistband features a tab to reduce strain at the base of the zipper tape and this became a feature on our jackets for many years afterwards.
The back of the jacket is a three panel construction, this would probably have been due to lack of raw materials at the the time or to avoid scars and abrasions received during the animals life. The yoke line, like the front, is subtley curved which is one of the great features of this jacket. The waistband features the traditional elasticated knit which was a standard in many British jackets right up until the early 1960's. The cuffs are the two position press fatener closing type.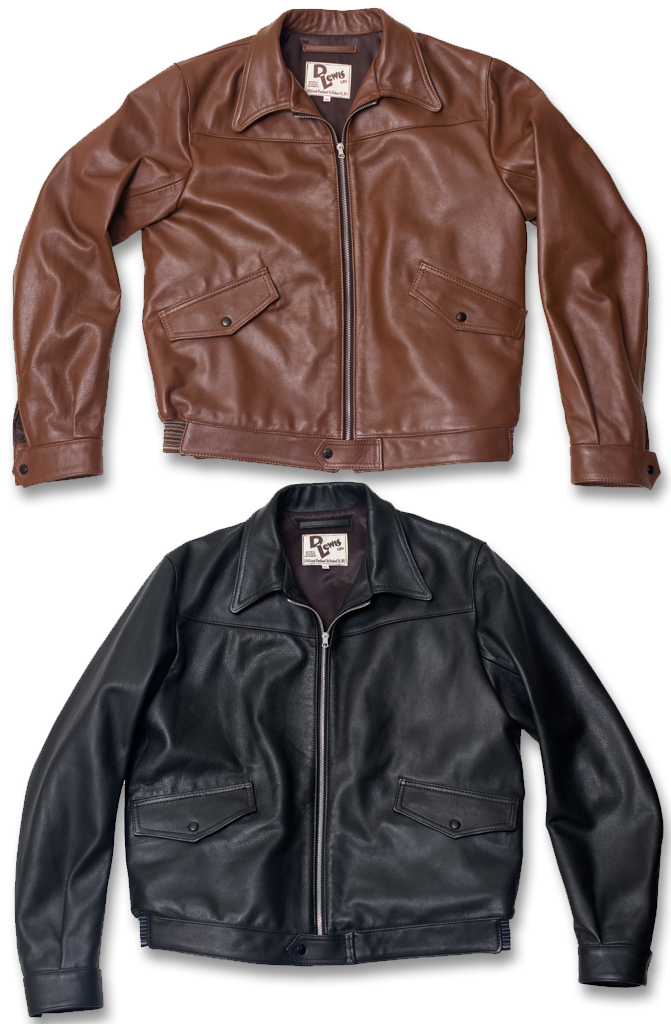 Both the Lumber and Countryman styles were available in Black or Tan colourways, above, our reproduction versions.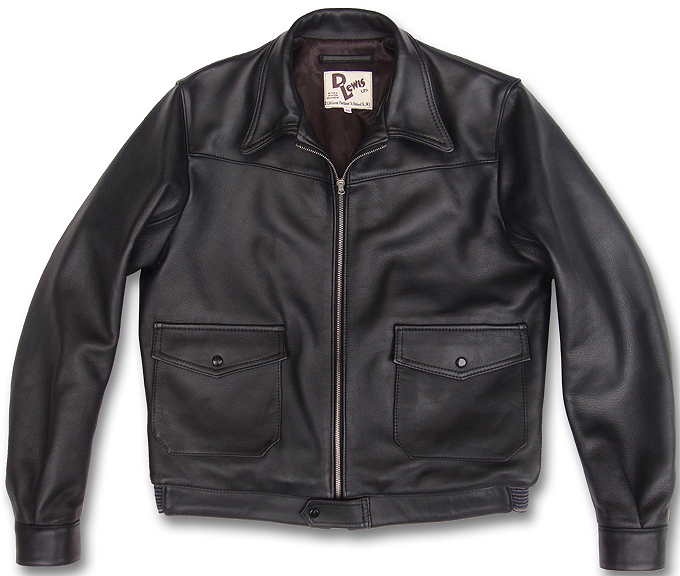 D Lewis Lumber jacket (above).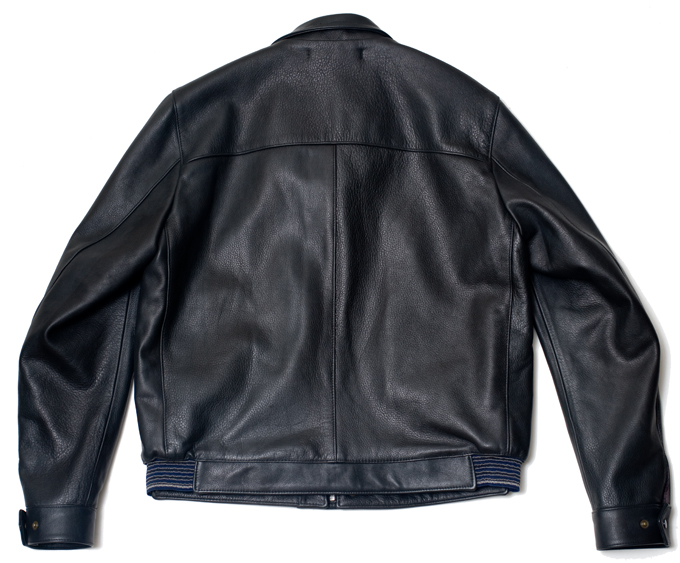 With the exception of the front pockets, the Lumber jacket (above) features the same front and back construction as the Countryman, the black version of the jackets feature specially remade Black and Navy knitted waistband inserts.

Above, detail of our remade waistband knits.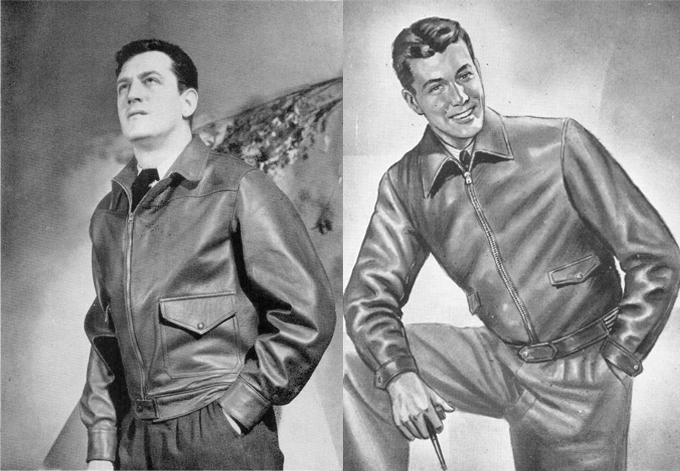 1930s/40s and early 1950s D Lewis catalogue scans showing the Lumber jacket on the left and Countryman.

Detail of the Countryman zippered pocket, the zipper is a reproduction of a popular puller and slider from the 1940s. The zipper on the right shows the actual zipper from the vintage Countryman and our remade brass version.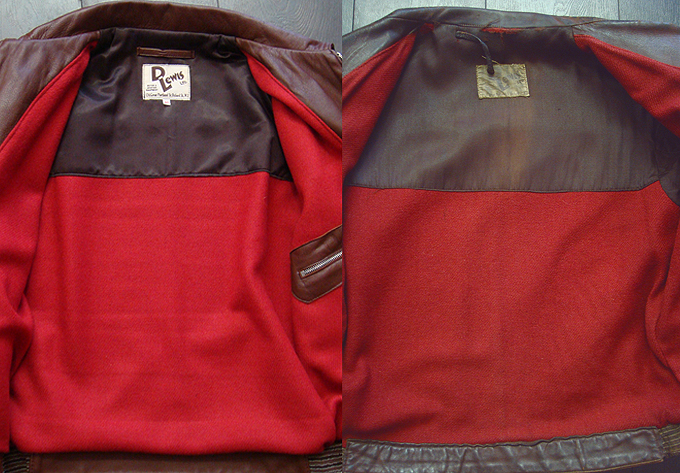 The remade 100% wool blanket lining on the left was custom dyed in the UK for these jackets, the vintage lining can be seen on the right.
Both jackets are currently available in the Lewis Leathers shop priced at £675.00 each, this includes our made-to-measure service. Sizes 34″ -48″ are currently available. Read more information about the Countryman here and the Lumber jacket here.Click Here…