9 Reasons Why You Need a Leather Jacket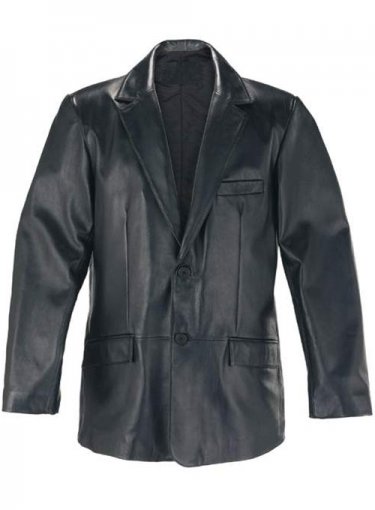 Jackets are available in dozens of different materials, some of which include wool, cotton, linen, polyester, and various synthetic blends.Need a Leather Jacket  Each of these materials has its own unique characteristics. Cotton, for instance, is lightweight and soft, while wool is heavier, thicker and more appropriate for cold weather. Of all the different materials in which jackets are made, however, leather is arguably the best all-around choice. If you're still skeptical of leather jackets, keep reading to learn nine undeniable reasons why you need one.
#1) They Protect Your Body From Injury
A high-quality leather jacket offers more than just a stylish appearance; they offer tangible protection from physical injury. The thick material creates a padded layer of protection between your body and the outside world. This is why motorcycle riders often wear leather jackets when riding. But whether you're a biker or not, you'll reap the benefits of added protection when wearing a leather jacket. This is just one of many reasons why so many people prefer leather jackets over other forms of outerwear.
#2) They've Been Around for More Than a Century
You might be surprised to learn that leather jackets have been around for over a century, with some of the earliest uses dating back to the 1900s, during which they were worn by aviation pilots and crewmen. Back then, airplane fuselages and cockpits lacked climate-controlled features, exposing pilots and crewmen to sub-freezing temperatures at high altitudes. In an effort to keep warm and protect against hypothermia, pilots and crewmen wore thick leather jackets; thus, paying the way for what would latter become known as the leather bomber jacket. By choosing a leather jacket, you can rest assured knowing that it will withstand the hands of time for countless years to come — something that cannot be said for other types of jackets and outerwear.
#3) You Can Wear it For Formal or Casual Occasions
Some types of jackets are limited strictly for formal or casual occasions. A suit jacket, for instance, is the most formal type of outerwear and should only be worn for such occasions. A leather jacket, however, offers a higher level of versatility, allowing you to wear it for either casual or formal occasions. You can wear it when running errands around town, dining out with friends, or attending an important meeting with coworkers. This versatility is something you wont' find in other jackets or outerwear. So, if you want a jacket that you can wear for both casual and formal occasions, stick with leather and avoid other materials.
#4) It's Soft and Durable
Leather jackets offer the best of both worlds in terms of their softness and durability. Normally, when a jacket is soft is it's also susceptible to ripping, tearing and other forms of damage. But when a jacket is durable, it's rough and not soft. Leather jackets, however, are both soft and durable. The texture is smooth and easy on the skin, but it's also strong enough to protect against common forms of damage. This means you can wear it while working outdoors without fear of damaging the material. Click Here…