JOCKS & NERDS EXHIBITION
NERDS EXHIBITION
NERDS EXHIBITION Lewis Leathers is currently hosting an exhibition of photographs by Marcus Ross, Editor-in-Chief of Jocks & Nerds website and soon to be magazine. Marcus opted for Lewis Leathers Wearers as his theme and shot a series of photographs here early last December (see earlier blog post). The exhibition will run at the Lewis Leathers shop until the end of August. See below for some of the actual photographs along with some photos of the opening party, which was a lot of fun!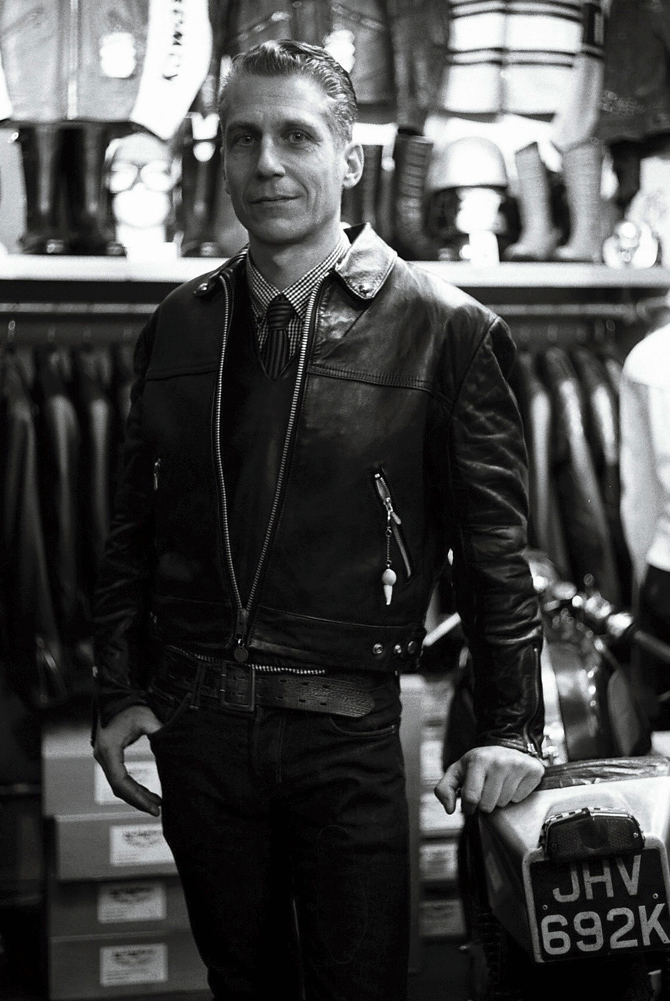 Above, Anton (he's wearing an old Mascot jacket but we couldn't leave him out) in the Lewis Leathers shop.
Marcus shot his photographs on Polaroid 665 negative film which had been kept in his freezer for the past few years due to the fact that it was well past it's sell by date.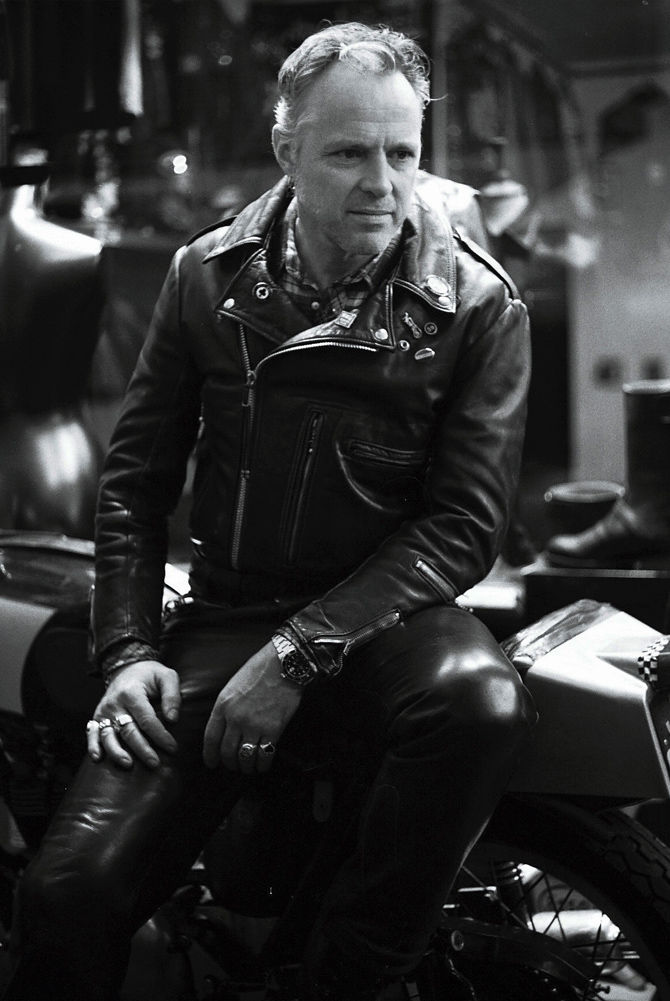 Nick Walker on Hiro's 1971 Triumph Bonneville inside the Lewis Leathers shop.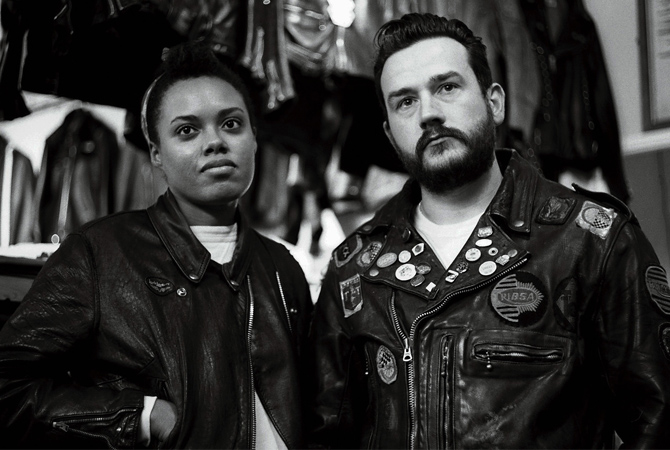 Lena and Ross, Lena in her 1970's ladies Lightning jacket and Ross wearing a mis 60's Bronx jacket.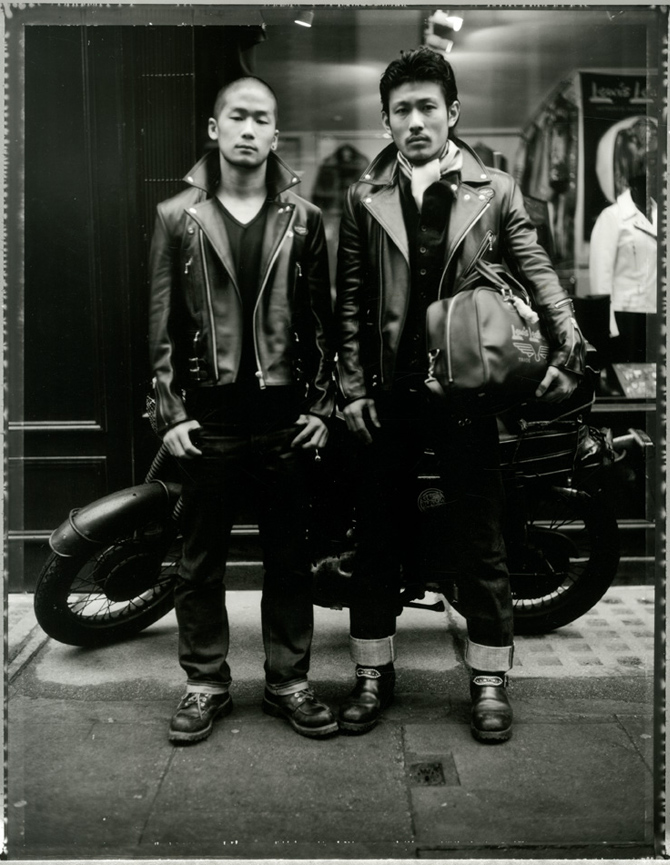 Shunta (left) in his Lightning jacket, Kosuke in his Cyclone with Cres's BSA B40 in the background.
Shunta currently at Lewis Leathers for work experience (as a pattern cutting assistant) and Kosuke on the right was with us until February this year, he was also here on work experience and also did pattern cutting work.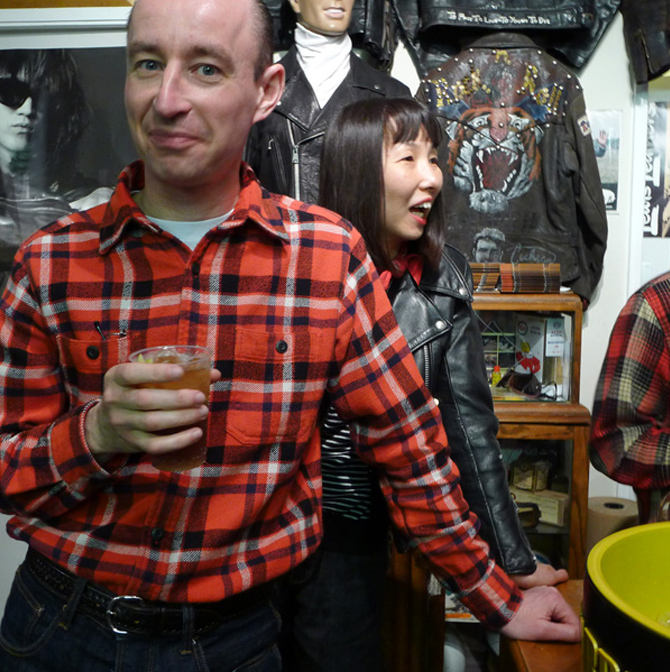 The party gets into full swing, here is Tim of Lewis Leathers with his wife Hiroko, well-known on the Rockers biking scene.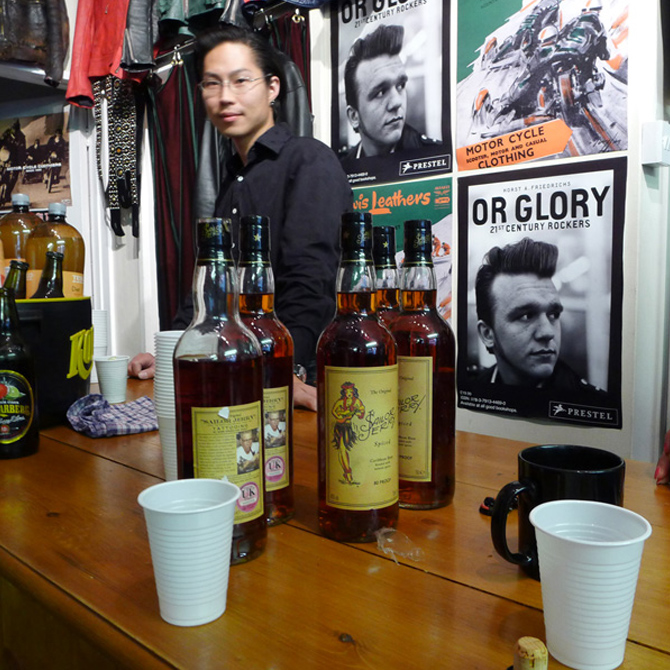 Hiro guards the party booze.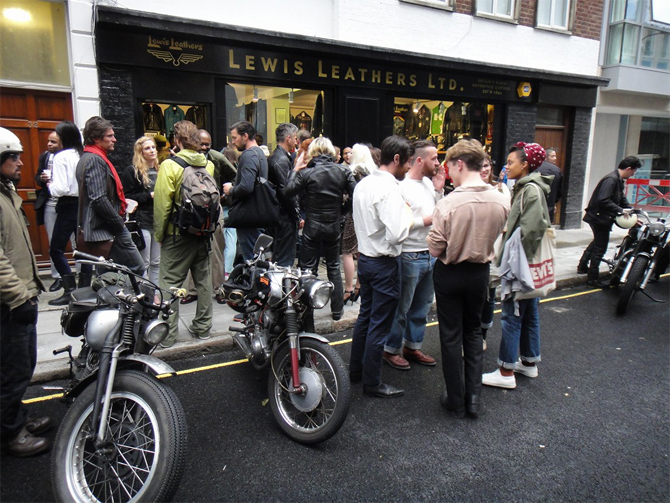 Tosh (left), repairer of vintage Harley's, looks on.
Dave & Bridget prepare to head-off for the Sideburn party in East London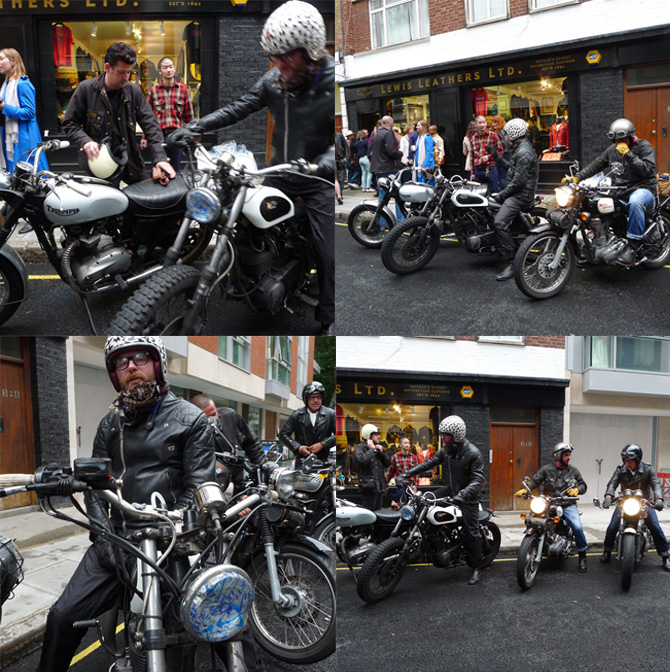 Mark Eley leads the way, Conrad Leach, Jason and Dave briging up the rear.
For more information on Marcus Ross and Jocks and Nerds check their website HERE More info visit Click Here….