177 ROAD RACER BOOTS
ROAD RACER BOOTS
ROAD RACER BOOTS The Road Racer boot (No. 177) made its way into the Lewis Leathers range in 1977. Essentially a reworking of the 178 Racing Boot which had first appeared a decade earlier and  had graced the feet of many top Motorcycle Racers of the day, the Road Racer's main new feature was its quilted front panel which gave added protection for the shin during kickstarts and possible spillages from the bike.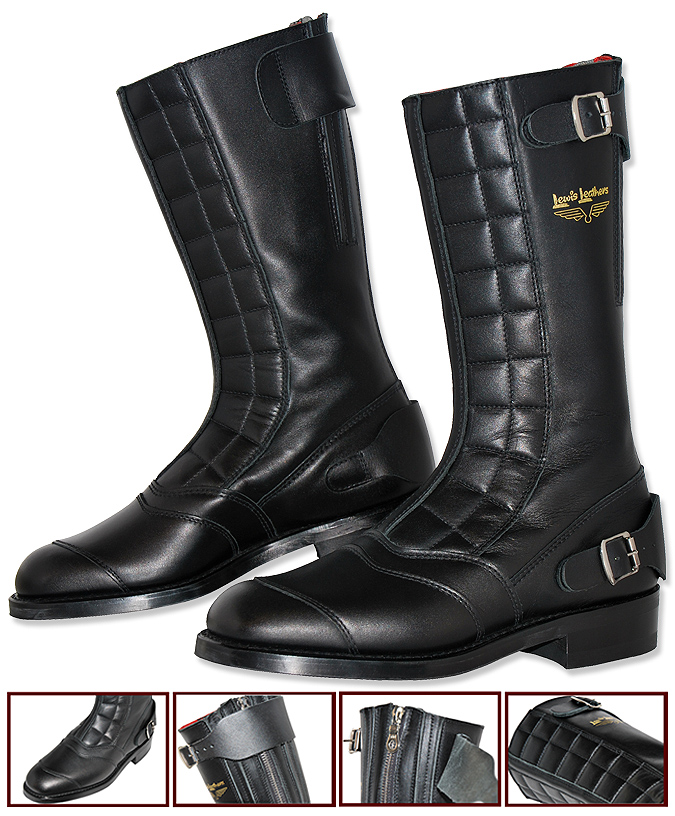 Elegance combined with function have long been a trade mark feature of Lewis Leathers products, the fit of the boot is very streamlined to minimise wind-resistance while racing, the quilted front is flexible enough to allow rapid gear-changing whilst adding extra protection to the lower leg.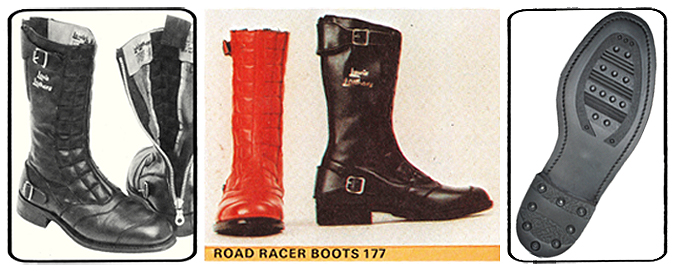 Two elastic gussets are located at the top of the calf to allow the boot to closely fit the suit, it also allowed for different leg sizes. Two adjustable buckled straps maintained a snug fit and a tough rubber Racing sole (the same is still used nowadays) allowed flexibility, grip and comfort.
The inside of the boot features a square of velcro which allows the boot to be attached to a corresponding piece of velcro on Lewis Leathers Racing suit, this ingenious idea was Patented by its designer, Godfrey Lewis, Company Director at the time, in 1966.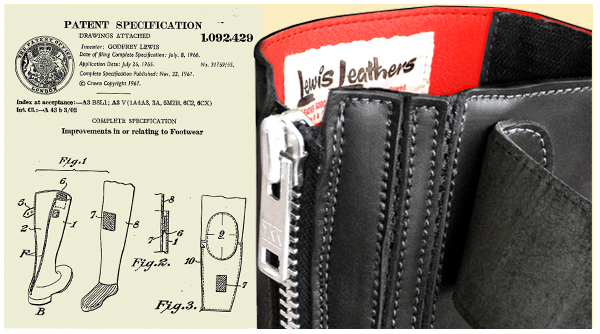 Above: Part of the 1966 Patent Office document. Detail of the Velcro insert on a sample boot, Riri zips are used in production models.
Today our boots are still made here in the UK in Northampton, home of British boot making. The original patterns and cutting knives are still in our posession and are used in the production and construction of the boots ensuring authenticity.
The 177 boot took on a new lease of life towards the end of 2010 when Gerard Way of My Chemical Romance contacted us for a pair, they were duly dispatched and Mr Way has worn them onstage at gigs during the first leg of their Dangerous Days Tour, see below for mor pics: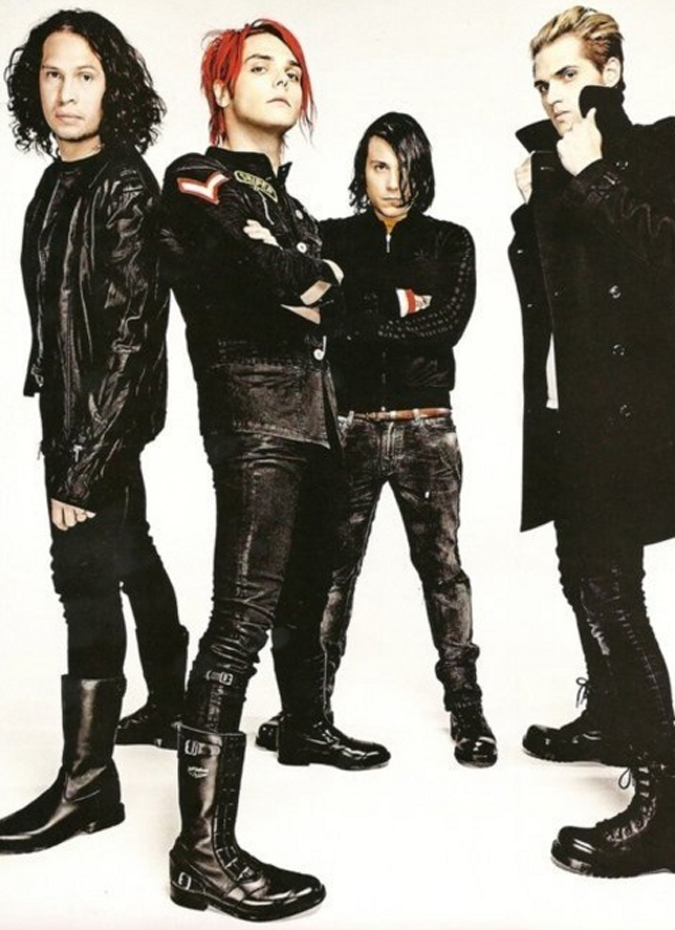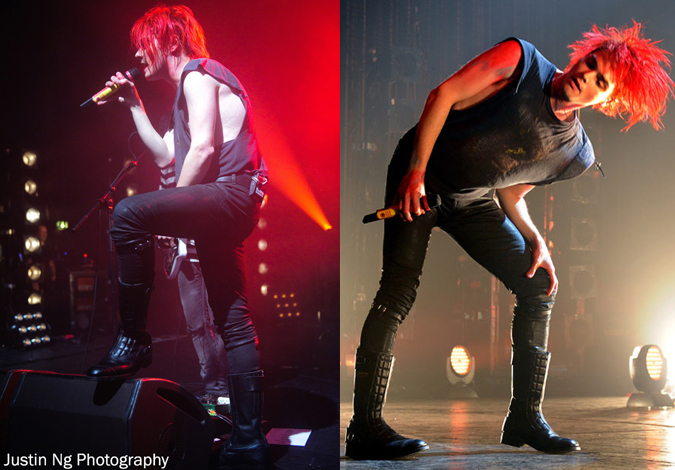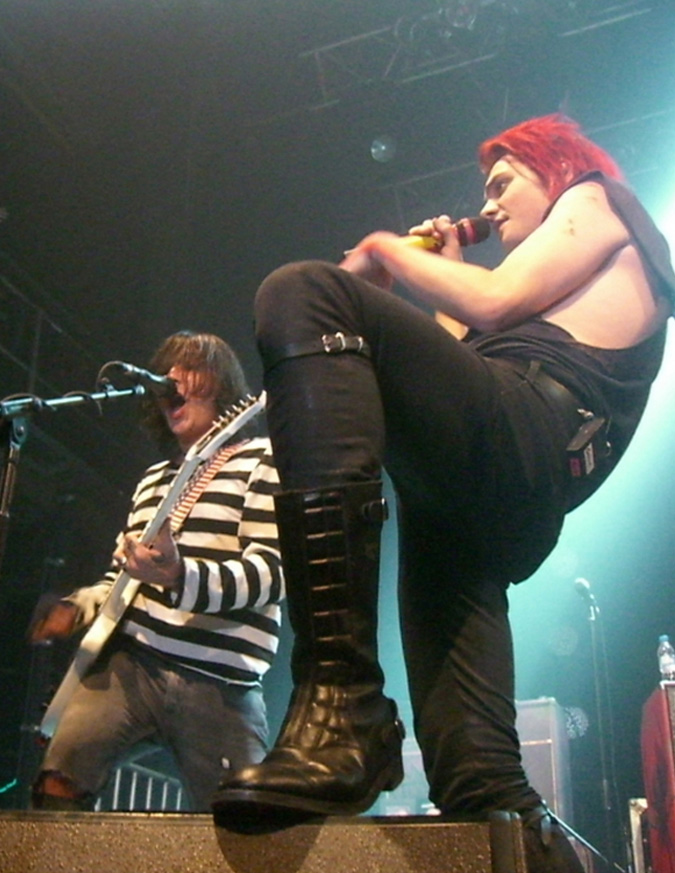 My Chemical Romance continue their tour into 2011, upcoming dates can be seen here:
And while we're on the subject of My Chemical Romance, below is a shot of Guitarist Ray Toro (far right) wearing one of our archive pieces, a vintage Sportsman jacket (Yamaha colourway) in a recent NME photoshoot: Click Here…