10 Important Leather Fashion Do's and Don'ts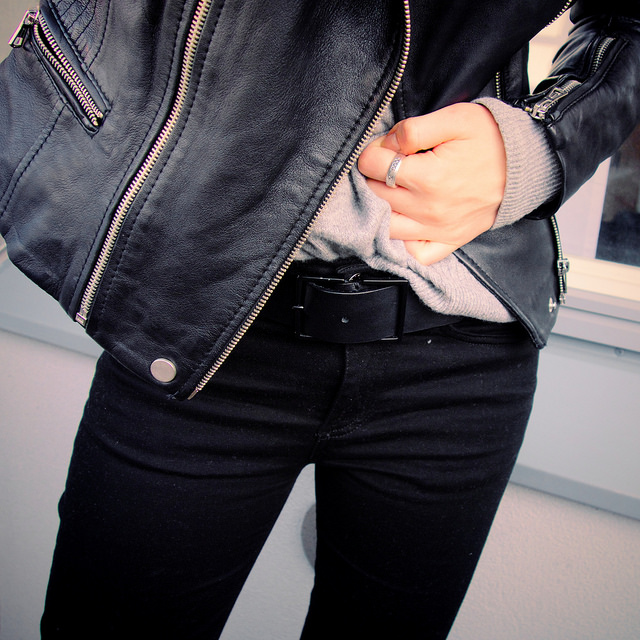 Leather is a stylish, comfortable and durable alternative to traditional textiles like cotton and wool. Whether it's cow's hide or sheepskin, you can rest assured knowing that leather is a superior textile. But if you're planning to wear leather, there are a few things you should know. Today, we're going to reveal 10 important do's and don'ts of leather fashion. Following the tips outlined here will help you create a more attractive and stylish appearance with leather.
Do Learn the Different Leather Jacket Styles
There are literally hundreds if not thousands of different leather jacket styles on the market. Most men's leather jackets, however, fall under a few basic categories, including the bomber jacket, motorcycle jacket, racer jacket, duster, cattleman and fatigue. If you're a man, familiarize yourself with these different styles to determine which one is right for you. Some men prefer the classic style of a leather bomber jacket, whereas others prefer the clean look of a fatigue jacket.
Don't Wear a Faux Leather Jacket
What's wrong with wearing a faux leather jacket? As we've previously discussed, faux leather jackets aren't made of leather at all. Instead, they are made of synthetic materials that have been heavily processed. As a result, faux leather jackets lack the attractive qualities and characteristics of its genuine counterpart. So, if you're going to invest in a new leather jacket, make sure it's made of 100% genuine leather and not some fake/faux material. Genuine leather costs more, but it's a smart investment that will offer you countless years of use and enjoyment in return.
Do Consider Leather Pants
If you keep up with fashion trends, you're probably well aware that leather pants are making a comeback. While they pale in comparison to the popularity surrounding jeans, many fashion-forward individuals are updating their wardrobe with leather pants. Featuring the same high-end leather materials that are used in jackets, leather pants offer the perfect combination of style, comfort and durability. The shiny texture of leather creates a stunning appearance that's simply not found elsewhere. Leather, of course, is also smooth yet durable, making it the perfect choice of pants for individuals looking to differentiate themselves from the crowd.
Don't Wash Leather in the Washing Machine
Whether it's a jacket, pants, shirt or accessories, it's generally recommended that you not wash leather in the washing machine. You can refer to the care label for specific cleaning instructions, but leather garments and accessories typically should not be washed in the washing machine. This is because excess water will saturate leather to the point where it becomes damaged. Wearing a leather jacket for a short period when it's raining outside isn't going to cause any problems, but if you leave it submerged in the washing machine, the material may become damaged. Click Here…